The 2021-22 Premier League season is currently in full swing. Chelsea, Manchester City and Liverpool are leading with the top 3 spots and surprisingly West ham United are in 4th spot much thanks to a brilliant run under manager David Moyes, his team is beating every top club in the league.
As far as budget players are concerned, West ham, Brentford, and Brighton are the teams full of them.
Brighton are a team packed with budget players especially in the defense while West ham are doing good with their mid-price fpl options in midfield and attack.
Now that 12 game weeks are past, there are some exciting defensive bright prospects to consider in your fpl teams and if you haven't done that good till now, believe me there is still a lot you can fix and there are a lot of games that are going to be played around festive season.
A few intelligent tweaks can fix your team and improve the overall rankings.
In this post, we will talk about the lesser-known or underrated players in FPL playing in the defense lines. A few of them got transferred in by Premier League clubs in the winter transfer window of which Brighton's Marc Cucurella still tops our list.
Sign some of these budget defenders and fix your team now so that you can aim for the top 5% managers list globally. That's the bracket where you can win the weekly, monthly, and season-end rewards.
You need a strategy to balance your team and play your best 11 in a way that if someone is not playing, a player from the bench can cover things up. And to do that, you can't fill your team with all the top and mid-value players because the budget won't allow it and you can't fill the team with all the cheap players either because then it will be impossible to score any good points.
We believe that a mix of these players can help you line up a solid FPL team with budget players who are at least starting the games.
So besides top players of Premier League, you will need the gems that come at mid and low prices but are great squad players plus they have the potential to become the stars themselves. And of course, you also need budget players, that not only fill your squad but are capable to contribute from the bench.
And when it comes to defenders, usually a good FPL defender is the one who is playing out of position, playing regularly and has a good offensive talent. Playing a player solely for a clean sheet is never a good idea.
In this guide, we are going to help you manage your team budgets by recommending the best budget defenders valued at £5m and under. The list will be updated with every game week.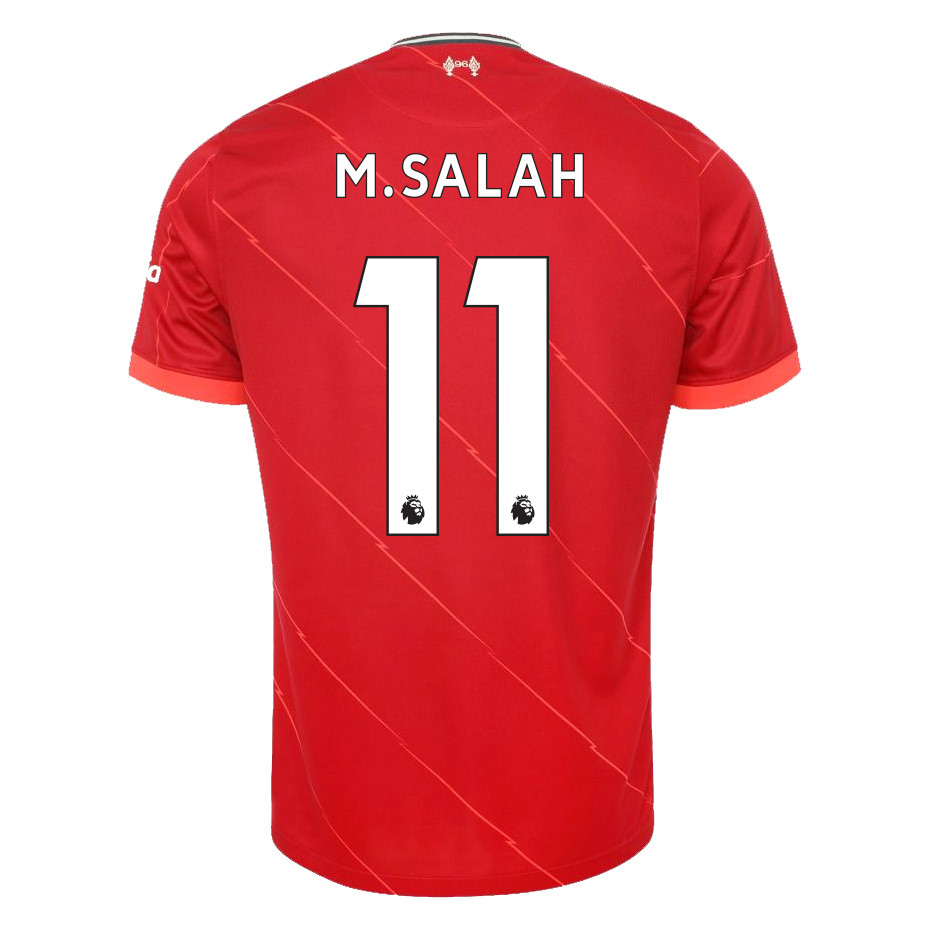 Currently, there are more than 100 players that come under the radar of FPL Budget Defenders.
Many of these players are not even worthy of mentioning: some of them won't play a minute, some are currently injured and some are out on loan.
With these constraints in mind, listed below are our best Budget Defenders for season 2021/22 of the Fantasy Premier League.
The players we think are potentially under-rated and can score some good points.
1. Marc Cucurella (Brighton)
Marc Cucurella is FC Barcelona's academy graduate. Brighton signed him on the deadline day of the summer transfer window from Getafe at a transfer fee of around £15 million. He plays at left-back and has got all the flavors of going forward and helping the team in attack.
Last season, he scored 3 and assisted 2 goals for Getafe, and in the season prior the numbers were 1 goal and 5 assists. And this is what an FPL manager will love the most to see Cucurella do for their team.
Brighton defensively is a decent Premier League club and with the offensive threat Cucurella can cause, he is on top of our recommended FPL budget defenders.
2. Matt Targett (Aston Villa)
Matt Targett is the pick of the pick budget defenders in our recommended FPL Budget Defenders. He is not able to perform well till now in the season and his price tag in FPL has dropped from £5.0m to £4.7m. But he is playing regularly since game week 3 and this might be the best time to buy him because after a fixture with Arsenal and Westham United, Aston Villa has a series of favoring fixtures coming up.
And Targett can surely make up for the lost value. The reason behind it is that he is a seasoned player well supported by the manager to start and he was the best performing defender in a pool of players in his price range last season.
For a price tag of just £5m, he was the top-scoring defender of the Premier League last season with 138 points in his price range.
A sure starter who played every game in the Premier League last season and played 3404 minutes, kept 16 clean sheets and assisted 4.
Overall he was the 7th best fpl defender in the league for every price tag. One of our top recommendations to sign as budget defender.
3. Kyle Walker-Peters (Southampton)
Talent wise one of the best right backs in the Premier League. But this season, he is seeing a lot of ins and outs both because of injuries and bad performance.
He was not available for the 1st game week and played only 11 minutes in the 2nd game week but got a start and played all 90 minutes in the game week before international break in gameweek 3.
In gameweek 5,6 and 7 he was again a starter but due to no output was benched against Leeds in gameweek 8. A very shaky start to the season but because he is dropped in value to £4.8 and the manager is still giving him in chances, there is a hope that Kyle Walker-Peters will salvage something.
With the talent he has, £4.8 in FPL can be a robbery to have him.
Kyle Walker-Peters is one of the brightest young defenders in England. On 11 August 2020, Kyle Walker-Peters signed a permanent, five-year deal with Southampton for a reported fee of £12 million. His greatest achievement to date is his 3 assists against Bournemouth making him the youngest player, aged 21 years and 257 days to register 3 assists in a single game.
In last 2 seasons, he has been a regular starter for Southampton but it will be interesting to see if he stays regular in the games to come or not.
Since he was not available for the 1st game week, we will recommend keeping him out of your plans for at least 1 more game week, just to see how the Southampton defense shapes up in the games to come.
Quality-wise, Kyle Walker-Peters is a player who possesses a high threat of assists from the flank, and with the price tag of just £5m at the start of the season, he is among our pick of the list in FPL Budget Defenders.
4. Vladimir Coufal (Westham United)
Coufal, since the beginning of the season, has started all games for Westham United, but due to groin injury, he might miss the upcoming game week and has already lost a value of 0.1 in FPL.
Quality-wise, Vladimir Coufal is an offensive right-back, who is a great threat in terms of assisting the goals which was reflected in his last season where he played 3054 minutes and registered 9 assists throughout the season while scoring 128 points.
The thing that made us pick him in our list of Budget Defenders is those numbers from last season. That currently unavailable for next game week status on FPL means nothing and if he is in your team, keep him he'll be back for the next game week.
5. Lewis Dunk (Brighton & Hove Albion)
Besides a brief loan spell at Bristol City in 2013, Dunk has spent the entirety of his career at Brighton & Hove Albion.
Last season he had a tremendous 36 Premier league appearances for Brighton and on top of that he scored 5 goals and had 11 clean-sheets.
With 130 points,  he is the 9th top scorer among all defenders in the Premier League last season and at his price tag of £5m, he is 2nd to only Matt Targett of Aston Villa.
He or Targett should be an integral part of every FPL team, they are not only budget defenders but the contenders for much more than just rotational players in your team.
Brighton are currently playing the best football they can and standing strong at 4th spot in the league.  Having a budget defender, who is a sure starter from a team that is enjoying some of the best football, standing strong at 4th spot as a unit might be the best idea to execute in FPL.
6. Victor Lindelöf (Manchester United)
Lindelöf is an integral part of Manchester United's defense. He played 2585 minutes last season and scored 102 points, which is a decrement to 116 points from a season before. But overall ManUnited has improved in defence last season.
If you consider the points lost by Lindelof because of injury last season, you will see that it was a better one in points per minute compared to the season before.
At just £5m, Lindelof is a guaranteed starter for a team more likely to keep a clean sheet compared to most of the teams in the Premier League.
7. Conor Coady (Wolverhampton Wanderers)
Last season Conor played 3303 minutes, a season before that number was 3422 minutes. If you are looking for a low-priced center-back guaranteed to start, go for Conor Coady.
He scored 106 points last season and comes in just at a price of £4.5m.
The only bad thing in selecting him is that his only chance of scoring a goal or giving an assist is dependent on corners and distance freekicks. Other than that he always stays at the back and last season has scored only 1 goal. But since Wolves has a good defense, you can try him for clean sheets.
8. Pontus Jansson (Brentford)
Pontus Jansson is currently the most inform defender and best player in Bretford's lineup.
Points-wise, he is the top-scoring defender in his price range and well within the range of budget defenders.
A sure starter and a massive threat to assist goals which are visible in his numbers. He has provided 3 assists in the opening 8 fixtures and is one of our top recommendations to sign in your FPL team as a budget defender.
9. Ethan Pinnock (Brentford)
Another great option from Brentford is Ethan Pinnock. He is a budget defender very versatile in his style of play.
Numbers-wise, he is just below Pontus Janssen in under £5.0m range in FPL but he is a budget defender who can actually score goals.
Has already scored a goal and provided an assist in the opening 8 fixtures and with the form he is in, Ethan will be a steal of a player for a price of just £4.6m in FPL.
Also Read:
Fantasy Premier League Budget Midfielders, Forwards, Goalkeepers